OK it's not fishing, not for stripers nor Trout, but it's a lot of fun.
My two Clamming buddies bailed on me, due to doctor and family appointments, the nerve of them :)
And because of that I cut it short and didn't take my usual trip over to Gilchrist at Gardners Basin, Atlantic City, but hey, one can't have everything :)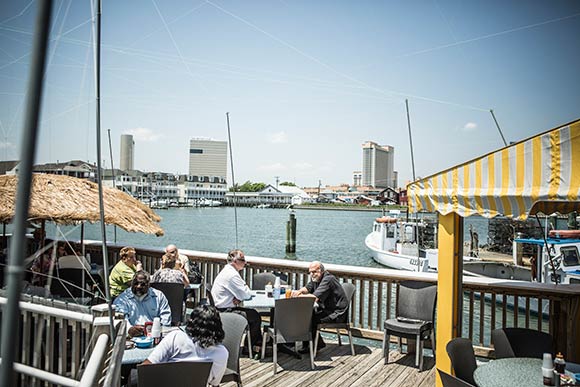 Gilchrist on a typical "clamming day"
Beautiful day, and 45 minutes of sliding my clam rake yielded about 7 dozen clams from chowders to little necks.
I love God's creation! Even the green heads who loved biting my ankles bloody :)
Blood Sucking Buggers!
><((((*>